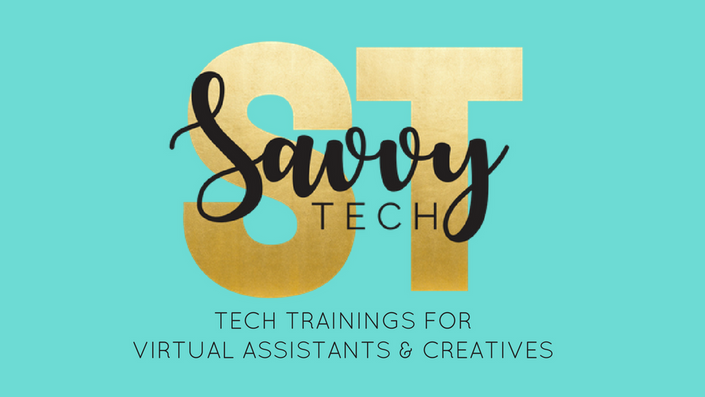 SavvyTech Training Lab
Tech Trainings for your Virtual Assistant or Creative Biz
The Tech in Your Business Just Got Easier...
DOES ANY OF THIS SOUND FAMILIAR?
You have just started your Virtual Assistant or Creative Biz, but you feel overwhelmed by all the skills and tech you need to learn to get started.
You've spent countless hours searching for ebooks and YouTube tutorials, but you are frustrated with knowing what services to prioritize and trying to piece everything together.
Your business is up and running, but it's not going as well as you had hoped. You know adding extra, marketable skills will help you take your business to the next level.
If it does, then you already know how crazy-difficult it can be trying to get quality advice & support.
That's why we created the SavvyTech Lab
We were fed up with hearing stories about virtual assistants and creative biz owners, just like you, being left stuck and let down in their pursuit of good quality tech tutorials thanks to:
Outdated blog posts with little real tech teachings...
Overly technical tutorials that don't break down the process step-by-step and leave you more confused than when you started...
Expensive courses that only teach you ONE type of technology, when you need to know it all...
Thankfully, all of that is behind you...
The SavvyTech Lab is Your Essential Resource For The Training, Advice, and Support you need to Plan, Create & Grow your Virtual Assistant or Creative Biz
Being part of the SavvyTech Lab enables you to: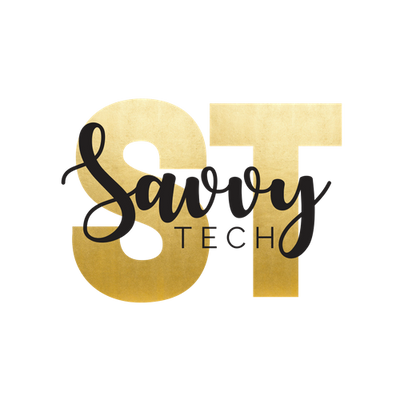 Build a service-based biz you love that generates recurring income and gives you the lifestyle you want
Attract more clients by adding must-needed services to the list that you offer
Finally get to grips with the technical side of building and managing your own business
Tap into the knowledge and experiences of a community of other creative biz owners and experts
Here's a summary of what you get from the SavvyTech Lab
The SavvyTech Lab Membership
If you're ready to step up your tech game, the SavvyTech is where you need to be. You'll get exclusive access to the most updated tech tutorials on the market, as well as a variety of other features.
Video Tech Tutorials
Learn the step-by-step methods for growing your business with our simple tech tutorials. We'll show you how to learn the new tech your business needs from scratch. No more guessing or searching what you should learn next in your biz.
In-Depth Courses
Our library of extensive courses provides training and practical advice and gets into the nitty-gritty of learning tech for your creative business.
Courses on Demand
We are reinventing the way that membership sites operate. Rather than us delivering new content every month that WE decide you need to know - we're putting YOU in the driver's seat. Every month, the members of the community will vote on the trainings they want added to the SavvyTech Lab.
Lifetime Benefits
Because the SavvyTech Lab will have new tutorials added monthly, you'll have the benefit of always being updated on the latest technology needed to grow your business.
Membership Community
As a member, you'll get exclusive access to the SavvyTech Membership Community, a place where you can ask questions, connect with other biz owners, and find accountability for growing your biz.
Additional Resources
In addition to our custom tutorials, the SavvyTech Lab also houses extensive outside resources including ebooks, podcasts, pdfs, and other tools to help grow your business.
Take a Look Inside the SavvyTech Lab...
The SavvyTech Lab is full of in-depth, practical tech resources so you can build and grow your successful virtual assistant or creative business...
---
Courses on a wide range of essential tech skills and techniques to make your business a success, including: